Impulse at the Maxwell Centre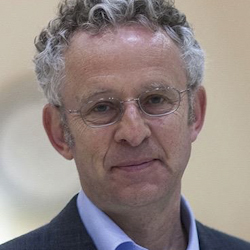 "The Impulse programme provides a totally different learning environment for researchers and scientists enabling them to reach their full potential and develop their ideas. The involvement of real business practitioners, with industry knowledge and experience, together with the West Cambridge community sets this programme apart."
Prof Sir Richard Friend - Director of the Maxwell Centre and Entrepreneurial Advisor
Impulse serves as a catalyst for entrepreneurship in individuals and organizations. The programme is about strong action learning and result driven where participants bring their innovative ideas to the table. It acts as a learning vehicle, prioritising and developing, with a sharp focus on "high-potential" business cases. The core of Impulse's approach is to engage experienced entrepreneurs to act as role models and to provide guidance.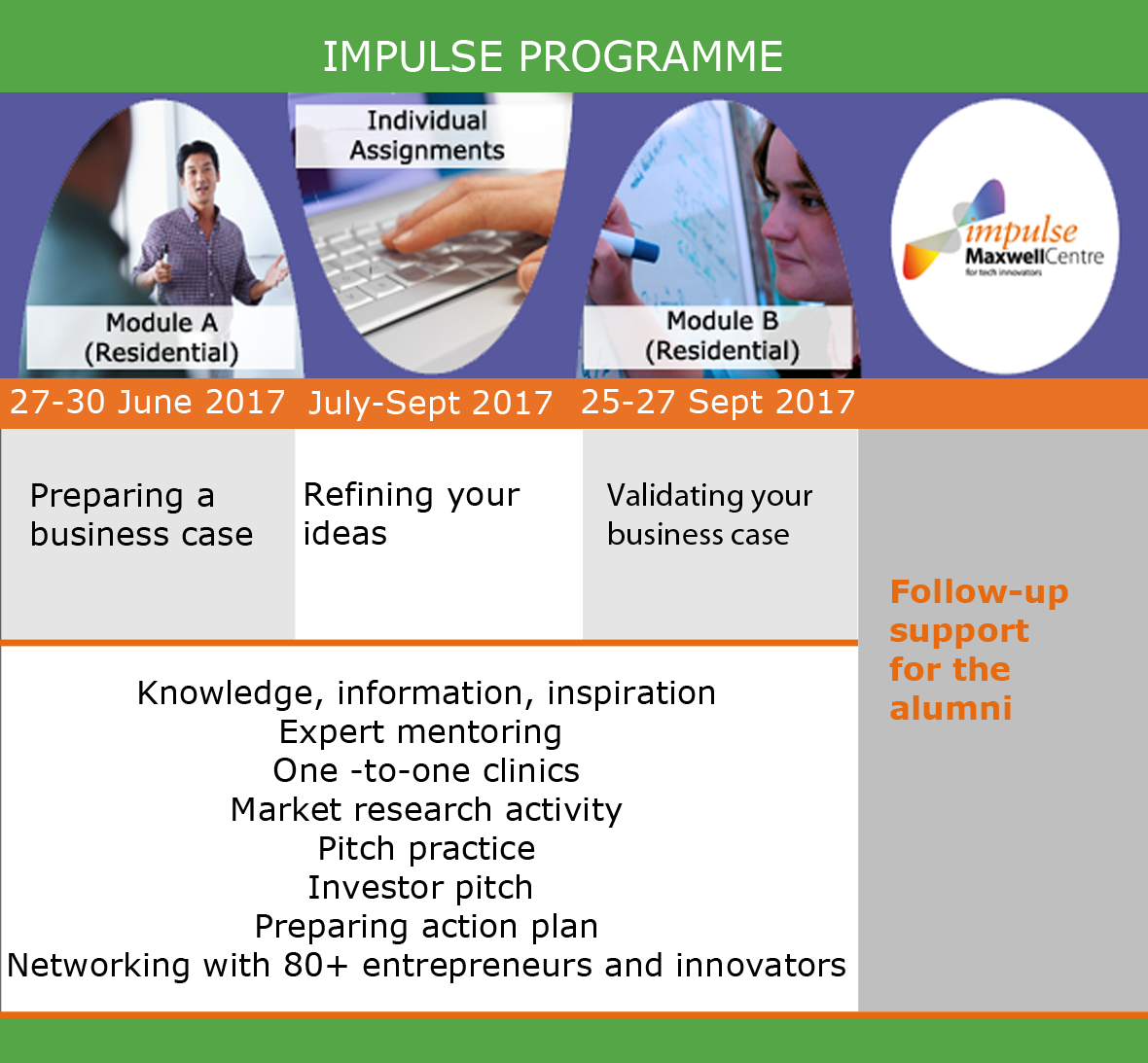 Through Impulse, the participants will get the opportunity to develop commercialization strategies for their novel ideas and receive additional follow-up mentoring and master classes, delivered in collaboration with the West Cambridge enterprise community. They receive expert advice and mentoring from successful entrepreneurs, innovators and investors, and benefit from networking with over 80 contributors from the Cambridge entrepreneurial community and Maxwell Centre's industry partners.
The programme will be delivered entirely by entrepreneurs and industry experts. Whilst we have a strong academic base, one of the key success factors of Cambridge is the strong links we have with the dynamic, high growth entrepreneurs and innovators locally. We believe that early intensive contact with experienced entrepreneurs, venture capitalists, business angels, tailored mentoring and advice from these industry experts will make a substantial impact on the successful realisation and prospects of these fresh ventures.
The programme will be built on more than 10 years of experience in creating practical entrepreneurial programmes for the scientists and academic entrepreneurs. Impulse will fulfil a unique role of sustaining a strong network of entrepreneurs, practitioners and industry partners, and transferring knowledge, insights and experience onto nascent entrepreneurs and researchers.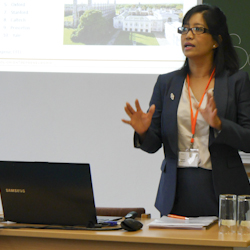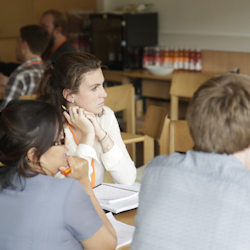 Structure
The programme is comprised of two intensive residential modules and individual assignments between the modules over a period of three months. Both mentoring and regular clinics (one-to-one discussions with business professionals) will happen over three months. In this way, we give our participants a bit longer to develop their idea with the continued help and advice they need, and keep their spirits alive for the next stage of business development.
The programme is delivered through a combined learning approach including practical workshops, industry mentoring, one to one advice with business professionals, investor pitch and individuals' homework for doing market research, on-line based learning and informal networking.
Workshops
All the workshops will be delivered by the senior entrepreneurs and innovators using their practical insights and examples which are relevant to the business cases of the participants. These sessions will give you background knowledge, opportunities to ask the questions and reflect how to apply to your business case.
Mentor sessions
We will arrange the small groups so that each mentor group has around 6 participants. The aim in assigning participants to each mentor groups will be to try and place those with similar needs together as much as possible, e.g. the stage of idea development or industry requirements. We regularly work with mentors and contributors at our programmes for many years to support the participants on the programme with practical help and with senior level mentoring and guidance. We have carefully selected the mentors so that they are" more pull than push" in their style.
Working with your mentor
Providing an independent view of ideas, asking questions to challenge and guide you in clarifying ideas

Brainstorming with you a roadmap for commercialisation possibilities

Enabling you to draw on the learning from workshops, reading materials and apply it to your business idea

Guiding you in development of a compelling pitch 

Counselling, motivation and encouragement

Team coaching as well as individual support and guidance

Making introductions to other experts
​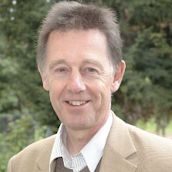 "Integration of multi-disciplinary research is now more prevalent. Many biotechnology companies in the healthcare sector are working together with physical and engineering sciences and vice versa. Much of our multi-disciplinary and collaborative work has significant commercial application.  I am extremely fortunate in being able to work with so many clever people from various disciplines and countries and my involvement with start-ups in many countries and links to international organisations and individuals really enriches the experience. It is key to success in the commercialisation of novel ideas" Prof Chris Lowe - Entrepreneurial Advisor
Addressing the individual participants
In our experience, the majority (something like 70%) of the know-how and skills are common to everyone seeking to make new ideas happen. The other 30% is crucially different and context specific. So whether you are trying to develop a new idea or start a venture in a different industry or considering advancing an innovation within an organisation, you will benefit from the majority of the programme.
We will run some of the sessions in parallel to accommodate the specific needs of individuals, industry requirements or for those seeking to develop an internal venture in a corporate environment.
Your benefits
Determine the best business model and marketing strategies for your ideas

Identify sources of help and advice for the early stages of business development

Develop the commercial skills and apply these skills within an objective but safe entrepreneurial environment

Prepare a business proposal and validate it with experienced entrepreneurs and innovators

Learn directly from experienced entrepreneurs, innovators, venture capitalists, business angels and other business professionals

Improve social networking and pitching skills

It is an intense but time-limited, high learning-curve experience