Submitted by Agnieszka Iwasi... on Wed, 19/07/2017 - 15:35
---
Many congratulations to Dr Alex Patto and the WaterScope team who have been awarded the Vice-Chancellor's Overall Impact Award:

"The Vice-Chancellor's Impact Awards were established to recognise and reward those whose research has led to excellent impact beyond academia, whether on the economy, society, culture, public policy or services, health, the environment or quality of life."

WaterScope is a spin-out company from Physics which is already having an impact both on water safety and education of a new generation of scientists, with its kits being used in several different countries, from Colombia to India.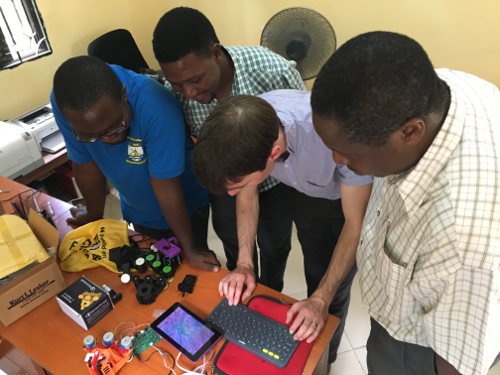 The company's mission is quite striking, though simple: to empower the bottom billion to secure clean water. And they plan to achieve so through effective development and implementation of a project that is possible through entrepreneurship within a multidisciplinary team.
It takes a 3D printed microscope and a Raspberry-Pi to track the growth of waterborne bacteria in water samples and send the results to users via a smartphone, a tablet or a computer. The fact that this system is simpler, smaller and cheaper than others, will allow areas and communities that would otherwise be unable to afford water testing to be able to have access to safer water. Also, it is a much quicker method: about 10x faster than alternative kits available, completing analyses in less than 2 hours.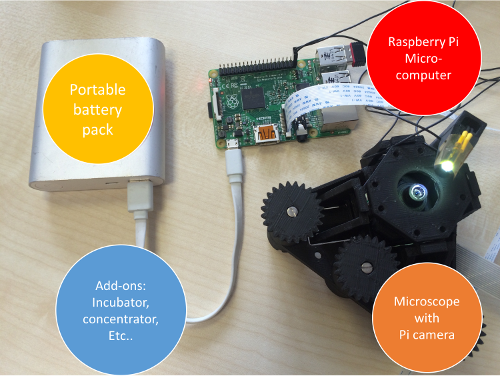 Dr Patto, one of the founding members, is participating in the 1st edition of Impulse  for tech innovators, a programme for practical entrepreneurial training at the Maxwell Centre.  Another WaterScope co-founder, Dr Nalin Patel, is also based at the Maxwell Centre, where he manages the Winton Programme for the Physics of Sustainability.
If you wish to know more, follow this link.