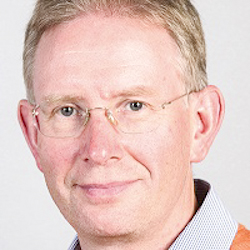 "As an entrepreneur with the deep scientific roots, I have really enjoyed being involved in founding start-ups, and have learnt a lot in the process. I am particularly excited by the way high quality science finds or makes a market, and the commercial success that can flow from that. We have great support in Cambridge to make things happen. It is an outstanding environment to develop entrepreneurial potential."

Prof Chris Abell - Entrepreneurial Advisor
Whether you are a private or public organisation, are you striving to support your entrepreneurial researchers, winning entrepreneurs or employees in realising their innovative ventures or acceleration of the commercialisation process?
We welcome the opportunity for collaboration with organizations which are actively involved in the promotion and support of science and technology entrepreneurs and early stage ventures. Our potential partners are large corporates, research labs, enterprise hubs, accelerators & incubators, government agencies, funding bodies and universities.
The opportunities include:
Sponsoring your winning entrepreneurs to attend our programme as a part of your offering/ award to your employees. 

Providing bursaries for entrepreneurial scientists.
Your benefits
Effective support in developing global businesses - encourage your participants/ employees to think globally and be ambitious

Provide them with high value contacts and networks (industry, investors, research centres, other fellow entrepreneurs) and top quality feedback

An international and immersive experience for your participants

A quality course, quality network within a highly entrepreneurial environment

Flexible enough to be a part of your offering to entrepreneurs

Cost saving (instead of organizing yourself)

An efficient way of connecting to Cambridge and international entrepreneurial networks

High visibility of your contribution towards the entrepreneurial society