"Chance encounters make amazing ideas possible"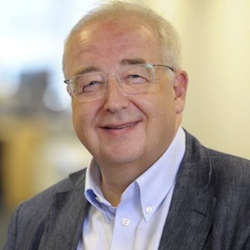 "Some amazing things happen by meeting and talking to the extraordinary people by chance. It is not just the clever ideas or technology, it is about the passions in business, keeping an open-mind, networking, looking out for entrepreneurial opportunities, hone your own skills – but, above all, do what really excites you."

Dr David Cleevely - Entrepreneurial Advisor
Where are you now?
Are you:
The programme is aimed at
PhDs, Post-Doc and researchers across different fields of Physical Sciences and Technology
Early stage entrepreneurs
Researchers/ engineers/ managers from large corporates
Impulse at the Maxwell Centre provides a dynamic entrepreneurial environment in which researchers and aspiring entrepreneurs can meet extraordinary people from various backgrounds; successful entrepreneurs, potential funders, partners and business professionals, make a connection with them, get the relevant advice and gain access to the resources required in realising their entrepreneurial dreams.
"Integration of multi-disciplinary research is now more prevalent. Many biotechnology companies in the healthcare sector are working together with physical and engineering sciences and vice versa. Much of our multi-disciplinary and collaborative work has significant commercial application. I am extremely fortunate in being able to work with so many clever people from various disciplines and countries and my involvement with start-ups in many countries and links to international organisations and individuals really enriches the experience. It is key to success in the commercialisation of novel ideas"
Prof Chris Lowe - Entrepreneurial Advisor
Addressing the individual participants
In our experience, the majority (something like 70%) of the know-how and skills are common to everyone seeking to make new ideas happen. The other 30% is crucially different and context specific. So whether you are trying to develop a new idea or start a venture in a different industry or considering advancing an innovation within an organisation, you will benefit from the majority of the programme.
We will run some of the sessions in parallel to accommodate the specific needs of individuals, industry requirements or for those seeking to develop an internal venture in a corporate environment.
Application deadline 15 March 2020