Riverlane – Pioneers in Quantum Computing
---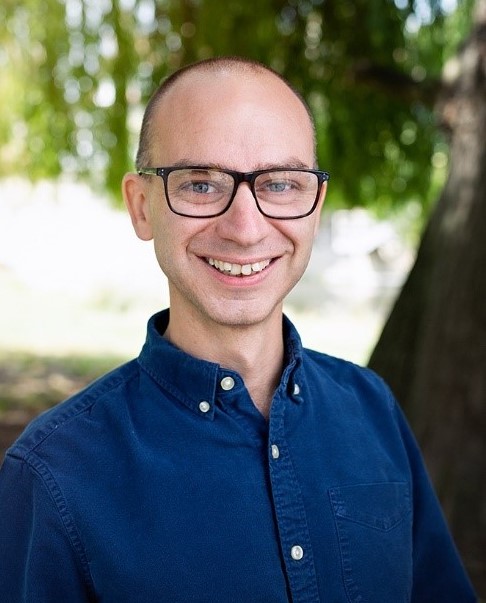 Dr Steve Brierley founded Riverlane which aims to dramatically reduce the cost of the first quantum computer by developing a 'portable' operating system for quantum computers with the first high impact application. This application has the ability to simulate microscopic psystems such as proteins.
Riverlane's vision is to bring quantum computing to the world; making quantum computers as accessible and as ubiquitous as the PC.  
Riverlane is unique in the way it works with quantum hardware companies tightly integrating their software with the hardware - developing the operating system and application simultaneously. Riverlane are an extremely special team, a concentration of world class people; physicists, chemists, mathematicians and computer scientists, with the range of skills required to make it all happen.
Dr Steve Brierley said:
"You could only do something like this in Cambridge, it is a very special place in the world.  Where else could you employ top chemists and computer scientists that are able to talk to the top people in the pharmaceutical industry, all just on your doorstep"
What can quantum computing do that classical computing cannot?
Quantum computers can be used in areas such as materials design, drug discovery and other complex design situations. Quantum computers have the ability to produce a super high definition image of a microscopic system, such as a protein and you can then watch how that protein reacts with a potential drug.  This process can be used early in the drug development phase to test and help decide whether the potential drug would be successful later in the development process. It is a simulation engine which will provide greater accuracy, save time and money. It could be crucial in areas such as solving the problem of antibiotic resistance.
Companies like IBM develop software for quantum computers, but it is at a very high level and it cannot be run on other quantum computers.  Riverlane's 'portable' operating system, which can run on multiple different hardware, can be used with all quantum computers.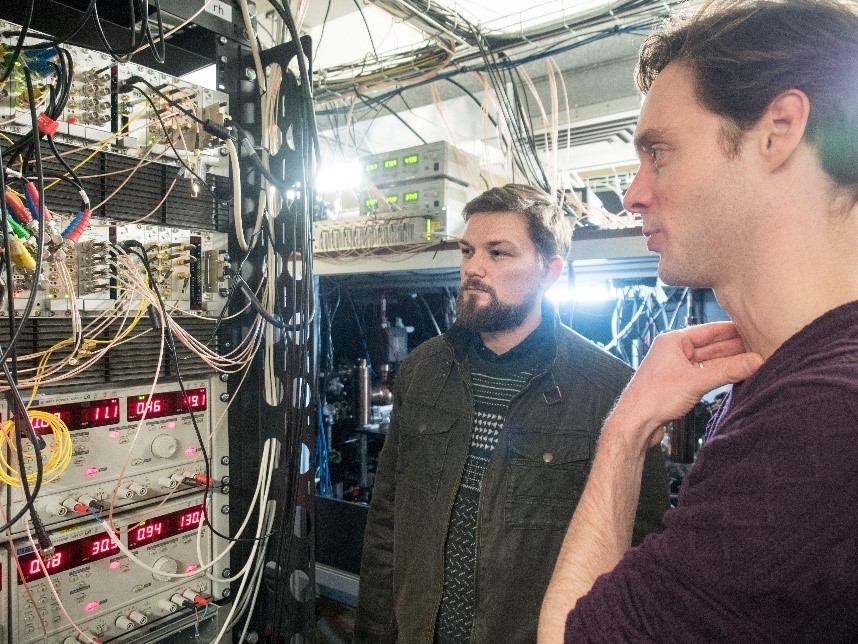 One of quantum computing's biggest challenges is that there are many ways to build a quantum computer, completely different technologies, so there is a lot of uncertainty about which one is going to achieve quantum advantage.  This has prevented people investing in the space or trying out ideas in case they pick the wrong technology.
Riverlane's operating system will remove this uncertainty enabling users to write code once and have it run on multiple different quantum platforms.
The UK has a remarkable lead in the field in terms of its breadth of quantum technology. There are 7 quantum computer hardware companies based in the UK, whereas in Europe as a whole there are only 10.  The US has probably about the same number as the UK.
---
How did Riverlane come about?
Steve, who grew up in Cambridge, has always been interested in quantum mechanics and studied the foundations of quantum mechanics at York University. He then worked in London for a couple of years prior to going back to York University to do his PhD. He had a brief spell in Brussels, prior to working for several years at the University of Bristol and at GCHQ. He then moved to Cambridge as a Senior Research Fellow in Applied Mathematics at the University of Cambridge prior to forming Riverlane in 2018.
But Steve's real journey began in 2013. A pivotal moment was when he went to a conference on the theory of Quantum Computing, with all the top theorists of that time. They held a straw poll as to 'Who thought whether or not there would be a quantum computer in 10 years?' and surprisingly only a few of them said 'yes' but what was more concerning was that a third felt there would never be a quantum computer. It made Steve consider whether, by studying quantum mechanics, he was in the wrong field.
Steve then began speaking to the research groups who were actually building quantum computers and started collecting data on how effective we were at building a quantum computers. If you look at this data what you see is in fact a 'Moore's Law' scaling of quantum computing, every year quantum computers just get better, if you keep projecting this out, and it keeps going, which it has done since then. Google's recent announcement on 'quantum computational supremacy' is just on trend. Steve questioned what this means if this scaling keeps going and what could you do with the power of quantum computing. He found it very exciting. Steve decided to change his career and just focus on "what can you do with a quantum computer?"
It took five years for Steve to decide what are the right problems to solve with quantum computing from the software side, what quantum computers could do, and what he would need to do to actually make it happen.
Initially Steve thought that he would do this in academia, but he attended the Impulse Programme in 2018 and that made him realise that it would be better to form a company.
---
The Impulse Programme
Steve had connections at The Maxwell Centre and saw the Impulse Programme advertised and the timing was right.  As there were so many entrepreneurial mentors and contributors on the programme that had taken an idea and turned it into a business, he felt their knowledge would be invaluable.
Dr Steve Brierley said:
"The main challenges I had prior to participating in the Impulse Programme were understanding the best way to present Riverlane in this very new field, defining the long-term ambition for the business as well as the initial steps and identifying the best funding sources.
I had fairly fixed views prior to participating in the Impulse Programme but talking through ideas with people, in particular my mentor Jamie Urquhart, one of the founders of ARM, who had been there before as well as experts from different areas like IP lawyers, accountants, etc. which were on hand to discuss things very quickly, I began to think in a totally different way.  Exploring the different options in a friendly environment is invaluable as well as interacting and discussing business models with other participants on the programme.  
The Impulse Programme has broadened my network and I still keep in touch with other participants and partner with someone very closely who I met on the programme.   
At the beginning of the programme a speaker said, "all of the stuff you have learnt is 'super hard' and the business stuff you can just learn. You have done all the hard work gaining all this knowledge and expertise the business stuff is easy". They are correct. It is a question of gaining the knowledge and business skills which is why the Impulse Programme was invaluable. I learnt so many things on the programme including team development.
If I was advising anyone in a similar position, I would tell them to take the time to think big. What the company could be? whether you decide to go ahead with that or not is up to you but take time to imagine the possibilities. Don't limit your own thoughts. What is the big problem you are trying to solve? Could you solve that?"
Being an entrepreneur was something that emerged as Steve's career progressed and through meeting people like Hermann Hauser and Jamie Urquhart. He enjoyed leading teams by setting out a big goal for the team and convincing people this is the right way forward.  In terms of the Riverlane team, when Steve initially raised £3.2m, they had a team of 5 and now they have a team of 16. Steve anticipates this rate of growth will continue; he expects to employ 30 people by the end of 2020.
Steve has been very conscious to keep the company all in Cambridge; there is currently no remote working. Steve believes the interactions between people are hugely important for Riverlane. The design of the office is such that there is a large whiteboard in the kitchen area which is designed to encourage interactions. The team still sits around the table. The really great thing about Riverlane is that everyone contributes to the decision making and the direction of the company. Now the team has grown to 16 they do have more structure and OKRs (objectives and key results) as a way of managing the overall work of the company.
Steve believes he is very fortunate that quantum computing is a very hot topic and so typically the application process is pretty fierce. He had an internship for the summer and 280 people applied for 6 positions. The most important thing that he looks for is the cultural fit.  He looks for people who are obviously smart but are inquisitive and open to new ideas. Steve believes this is very important in a start-up rather than trying to recruit for specific skills. Some of the skills can be gained during their work but the cultural fit is vital. This is doubly important for Riverlane as there isn't an existing quantum computing industry that they can recruit out of. Riverlane are recruiting people then training them up in the field. Some of the new recruits are from their internship.
Dr Steve Brierley said:
"I think that in comparison to academia you can find the best people for the job and go and recruit them. We have physicists, chemists, mathematicians and computer scientists all working together on the same problem. The important thing to stress is what Riverlane is trying to achieve as a company.  The really exciting thing is that, although we are a software company, we have numerous collaborators and hardware partners, and this is growing rapidly. Essentially Riverlane now partners with all the UK hardware companies".
---
What are Riverlane's next steps?
Getting the operating system up and running on every quantum computer and facilitating others to build applications on top, using the Riverlane operating system. 
To achieve this Riverlane are in the process of putting together a Series A fund raising round. This will allow the company to expand the number of hardware platforms that the operating system is installed on and, at the same time, develop the applications that are built on top both with partnerships, other companies and start-ups in the space as well as their own application development.
Dr Steve Brierley said:
"I found fundraising enjoyable as you meet a lot of amazing people. People sitting on the other side of venture capital funds have in many cases done a lot of really inspiring things.  We were very fortunate that it didn't take long for Riverlane to raise our seed funding. Funding was secured very quickly from top investors, CIC (Cambridge Investment Capital) and Amadeus Capital Partners.  I built up a rapport with Partners at the funds, so the pitching process was more straightforward. We were also fortunate enough to have a choice of investors.
Initially the company was funded through consultancy. The Impulse Programme gave me an insight into the challenges of fundraising and an understanding of the mindset of venture capital investors as well as the opportunities for Riverlane in securing venture capital funding. The Impulse Programme was very important in how I thought and approached fund raising".
Both CIC (Cambridge Investment Capital) and Amadeus Capital Partners contribute to the Impulse Programme.
Yupar Myint, Head of Impulse commented:
"I am absolutely delighted that Riverlane is growing and expanding so fast.  The key objective of the Impulse Programme is to create employment and business growth which Riverlane certainly continues to achieve".
February 2020