---
Impulse partners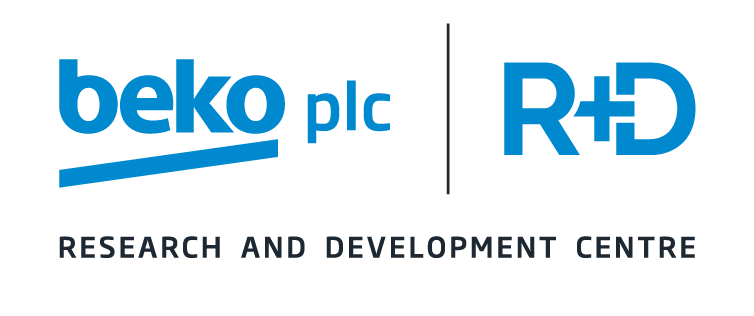 In 2015, Beko opened a UK R&D centre in Cambridge, to collaborate with UK companies and universities on innovative products and features for the next generation of home appliances. Research activities at Beko R&D cover a wide range of areas, from sensors and novel refrigeration technologies, to methods for reducing microplastics in waste water. 
Beko plc's parent company, Arçelik, manufactures the appliances sold by Beko plc. Headquartered in Turkey, Arçelik, has more than 60 years' experience in consumer durables and is one of the largest household appliance producers in Europe. Arçelik's global vision; "Respecting the world, Respected worldwide", shapes research direction at Beko R&D. We are dedicated to working within Arçelik's five commitments of Quality, Ethical sourcing and supply, Focus on the environment, Shaping the future, and The war on waste.
---
Cambridge Academy of Therapeutic Sciences (CATS)  is a platform established to facilitate the development of new therapeutics and support the education and training of the next generation of world-leading researchers.
---

Cambridge Enterprise (CE) is responsible for the commercialisation of University intellectual property. Activities include management and licensing of intellectual property and patents, proof of concept funding and support for University staff and research groups wishing to provide expert advice or facilities to public and private sector organisations.
STFC Impact Acceleration Account (IAA) via Cambridge Entreprise supports STFC-funded academics to take their ideas towards commercialisation.
---
Cambridge Display Technologies (CDT) is the leading developer of technologies based on polymer light emitting diodes (P-OLEDs).  P-OLEDs are designed for use in the latest generation of electronic displays and in lighting products, offering many advantages over the liquid crystal displays (LCDs) and plasma displays used in flat panel televisions. CDT is the originator of polymer based OLEDs and has a heritage with a direct line back to the original discovery of organic electroluminescence from polymers at Cambridge University. Today, as part of the Sumitomo Chemical Group, CDT is a globally respected organization running collaborative projects with many global consumer electronics companies, as well as with leading academic research institutions.
---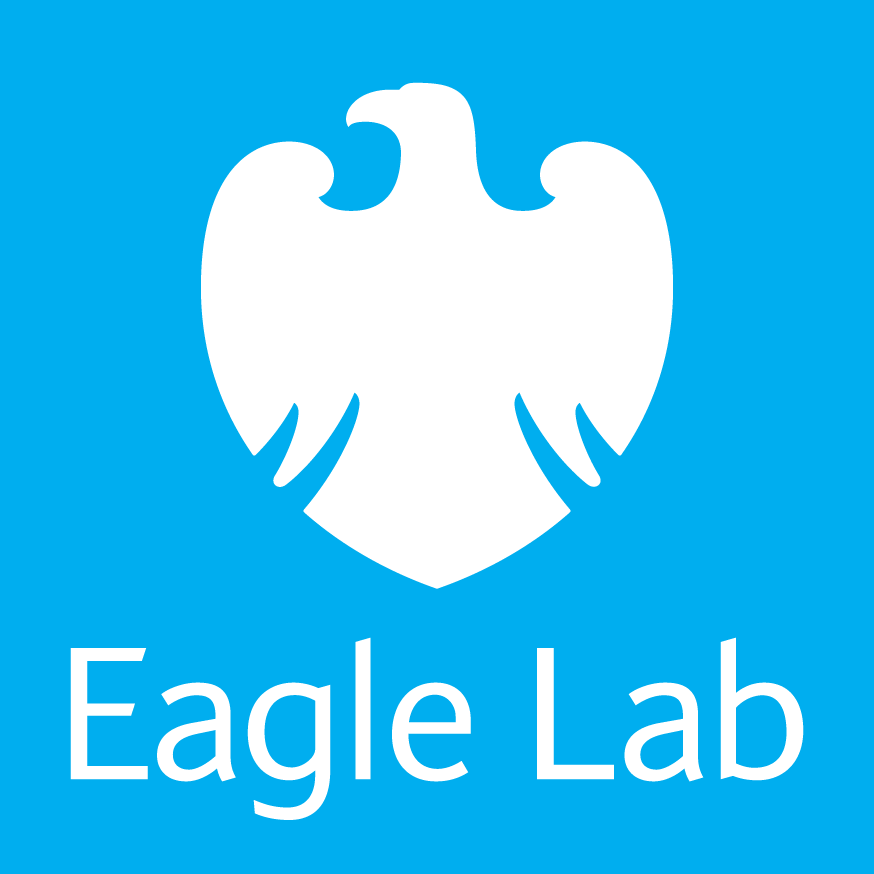 Eagle Labs are a community resource available for everybody. Whether you're an inventor, an innovator or a mentor, our spaces are conducive to nurturing and growing your idea with support from Barclays and our network. From accelerating UK business to enabling collaborative innovation and digital empowerment for all, our Eagle Labs are a space to create, innovate and grow.
Cambridge is the home of innovation, so it feels right that our flagship incubator is based here. A community of pioneers and innovators across a variety of sectors. Cambridge incubator actively supports the Cambridge ecosystem of entrepreneurs.
---

The Electrical Engineering Division covers all aspects of electrical engineering from the nano-scale to heavy-duty power applications. Professor Sir Mark Welland is the Divisional Head. Photonics is an active and growing area of research with three groups investigating different aspects of photonics, applications, and materials whilst collaborating with each other and a variety of industrial partners. The Solid State Electronics and Nanoscale Science group conducts research in large area electronic materials and high-power semiconductor devices, carbon nanotubes, and semiconducting nanowires.
---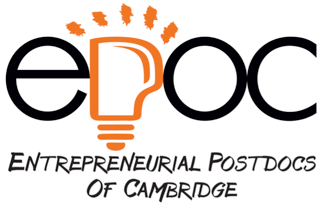 Entrepreneurial Postdocs of Cambridge (EPOC) maximise the entrepreneurial and business potential of Cambridge's world-leading research community. EPOC is an outward looking organisation, representing the interests of the research community within the ecosystem and promoting the region's research excellence to the broader corporate world. Internally, we develop and deliver initiatives to support Cambridge researchers in their pursuit of business and entrepreneurial ventures, and to awaken them to the multitude of opportunities around them.
---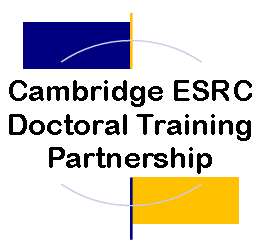 The Cambridge ESRC Doctoral Training Partnership (ESRC DTP) in the Social Sciences is committed to the idea of 'real-world engagement' and provides a range of ways for graduate students and early career researchers in order to gain experience of working with external partners. These opportunities can help Cambridge Social Sciences PhD students and postdoctoral researchers acquire a unique set of skills that will equip them for a high-profile career as a leading Social Scientist in academia or in government, commercial, industrial and third sector organisations.
---

EPSRC Impact Acceleration Account (EPSRC IAA) has awarded the University an Impact Acceleration Account (IAA), to promote wider and more effective engagement with the impact agenda. The Account provides the University with resources to deliver impact and work on the exploitation of outcomes from its EPSRC research portfolio, with the key objective of shortening the time to impact. The IAA brings together a number of previous initiatives to provide more flexibility, including early stage commercialisation, developing new partnerships and reaching out to researchers who do not normally engage in commercialisation activities.
EPSRC National Productivity Investment Fund (NPIF) has made funds available to the University for innovation placements and entrepreneurial training. The training grant is specifically for current PhD students whose funding is drawn from an existing DTP or CDT, and who are working in areas of relevance to the government's industrial strategy. Thanks to this grant - and its principal aim of supporting and increasing the impact arising from doctoral research which is relevant to the industrial strategy.
---
EPSRC CDT in Nanoscience and Nanotechnologys (NanoDTC) is a centre for doctoral training at Cambridge University. It aims to produce a new sort of PhD student, trained over 4 years in many advanced Nano techniques, innovation and business practice, as well as novel science. They emphasise cross-disciplinary training in the Physical Sciences, including Chemistry, Physics, Materials and Engineering.
---
The Henry Royce Institute is the UK national centre for research and innovation of advanced materials. It operates as a hub and spoke model, with the hub at The University of Manchester, and spokes at the founding partners, initially comprising the universities of Sheffield, Leeds, Liverpool, Cambridge, Oxford and Imperial College London, as well as UKAEA and NNL. In the future, we would like to grow our partners to include as many of the UK's leading materials scientists as possible.
Cambridge Royce focuses on Materials for Energy-Efficient ICT and primarily interested in materials applications for three research areas:
Energy Generation: new materials that are able to power autonomous devices by harnessing energy from the environment.
Energy Storage: significant improvements in the energy density, longevity, cost and compatibility of the various energy storage technologies required to power the next generation of ICT devices.
Energy Use: radical approaches to reduce power consumption in processing and memory, towards the theoretical limits that are many orders of magnitude below current silicon-based technology, and making devices more lightweight.
---

With brilliant and disruptive thinking everywhere, the question isn't about when driverless cars are coming or when all vehicles will be fully electric. The question is about who is ready for these transformative shifts. As a mobility technology company, Magna is focused on delivering what's needed today while also creating innovations that society doesn't even know it needs yet. Our more than 173,000 entrepreneurial-minded employees – combined with our ability to rapidly auto-qualify and commercialize technology – uniquely position us to accelerate developments in far less time. And knowing that great ideas come from a wide variety of sources, we actively work with universities, entrepreneurs and startups around the world to help bring their innovations to market. For Magna, the vehicle doesn't just have technology, the vehicle is technology. Now show us what's possible.
---
Postdocs to Innovators (p2i) is a collaboration between eight Higher Education Institutes and global enterprises across Europe to provide entrepreneurial training and experiences to early career researchers. Our ambition is to ensure that those who engage with our programme come away with a clear understanding of the importance of the entrepreneurial mindset and skillset and its impact on a successful future regardless of their career trajectory.
---
Quantum Technology Enterprise Centre (QTEC) is a world-leading incubator for quantum-based technology innovators, its vision is to educate and create the quantum entrepreneurs of the future who will be the foundation, pillars, and growth of the UK's Quantum Industry. Its mission is to develop the thought leaders and entrepreneurs who will take quantum technologies out of the lab and into the real world.
---
Comparison list
Sponsors
Candidates
Technology/ research area
 
Beko
UK researchers/ early entrepreneurs

Technologies and product ideas for tomorrow's smart home

 
Cambridge Academy of Therapeutic Sciences (CATS)
Welcome Trust funded researchers
Projects aiming to research and develop drugs, biologicals, gene therapy, or medical devices for human patient treatment, management or diagnosis
 
Cambridge DisplayTechnologies (CDT)
CDT employees
All technology/ research areas within CDT
 
Cambridge Royce
Cambridge PhD and Postdocs
Energy materials technologies
 
Eagle Lab
Cambridge University members
Technologies and products/ services across different fields of Physical Sciences and Technology, including Life Science
 
EPOC/ p2i
Cambridge Postdocs

Technologies and products/ services across different fields of Physical Sciences and Technology, including Life Science

 
EPSRC IAA
Cambridge Postdocs
Technologies and products/ services across different fields of Physical Sciences and Technology
 
EPSRC

National Productivity Investment Fund (NPIF)

Cambridge EPSRC DTP and CDT students
Technologies and products/ services across different fields of Physical Sciences and Technology
 
ESRC DTP
Cambridge Social Science students

"real-world engagement" technologies and products/ services

 
Henry Royce Institute
PhD students or Postdocs registered at a UK Higher Education Institute

Material Sciences

 
Magna
National and international researchers/ early entrepreneurs
Technologies and products/ services across different fields such as new mobility, electronics & sensors, materials & processes, manufacturing & advanced robotics, electric powertrains and energy storages, data, AI & software
 
Nano DTC
Cambridge Nano DTC students
Technologies and products/ services across different fields of Physical Sciences and Technology including Chemistry, Physics, Materials and Engineering
 
National Physical Laboratory (NPL)
NPL employees
All technology/ research areas within NPL
 
QTEC
QTEC fellows
Quantum technologies