The programme is delivered entirely by entrepreneurs and industry experts. Whilst we have a strong academic base, one of the key success factors of Cambridge is the strong links we have with the dynamic, high growth entrepreneurs and innovations locally. We believe that early intensive contacts with experienced entrepreneurs, venture capitalists, business angels, tailored mentoring and advice from these industry experts will make a substantial impact on the successful realisation and prospects of these fresh ventures.
impulse mentors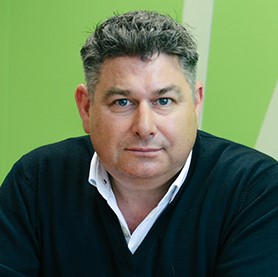 Paul Bailey

Co-founder, Bailey Fisher Executive Search, since 2021 Managing Director of Martlet Capital
Paul co-founded Bailey Fisher Executive Search in 1998 and led the growth of the business as Managing Director for 20 years during which time he built the boards and management teams for some of the most innovative companies to have emerged from the European technology market. After a successful exit in July 2018, he took on the role of Executive Chairman. In 2019, Paul joined Cambridge Enterprise as an Entrepreneur in Residence, helping founders develop their business propositions and advising academics on commercialising their technologies. Paul was named in the 2016 Maserati 100 list of the UK's leading entrepreneurs, mentors and advisors supporting the next generation of business talent and was recognised as one of the most influential business people in Cambridge in 2017. He has held advisory roles with NESTA Impact Investments and New Wave Ventures and was previously a member of the steering committee for the ideaSpace Enterprise Accelerator, a member of the Board of Cambridge Ahead and a founder of The Perse School Enterprise Conference. Paul co-hosts a series of Investor Club Dinners with IQ Capital Partners, for VCs and angels actively investing in Cambridge technology companies.
---
Steve Barlow

Co-founder of Argon Design and Alphamosaic
Steve is an experienced technical leader and proven entrepreneur with 40 years' experience in hardware design, software design and product development. In 2001, he spotted a market opportunity and co-founded Alphamosaic Ltd., a venture capital based fabless semiconductor company developing low power multimedia ICs and software. The company successfully developed video processors that were used in tier 1 mobile phones and media players and was sold to Broadcom for $120M in 2004. Before that he worked for 16 years as a technology consultant for Cambridge Consultants where he was Associate Director and led the Embedded Digital Systems group. In 2009 he co-founded Argon Design, a hybrid design services and product company with particular expertise in multimedia and network processing. Argon Design was recently acquired by Broadcom Inc. making it the second business that Steve has sold to them. He currently works for Broadcom designing chips for processing video in data centres.
---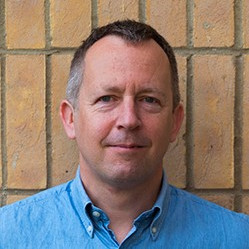 Chris Doran

Founder of Geomerics, since 2021 Non-Executive Director Healthera
Chris has been active in the start-up scene for over 15 years. In 2005 he founded Geomerics during his time as an RSE Enterprise Fellow and moved into the CEO role at the end of his fellowship. Geomerics' technology has since been used in 100s of games, including FIFA, Star Wars Battlefront and Overwatch. Geomerics was acquired by Arm in 2013, where Chris served as a Research Director and Entrepreneur in Residence. Chris is a regular mentor to academics looking to develop their technology beyond academia and has helped many of them start out on their journey. Chris is also a Director of Studies in Physics for Sidney Sussex College and prior to founding Geomerics he held numerous research posts, including an EPSRC Advanced Fellowship. He is the author of many research papers and a book on Geometric Algebra.
---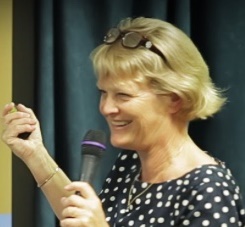 Jane Garrett

Deputy Director, Enterprise; University of Bristol Quantum Technology Enterprise Centre (QTEC)
Jane has over 25 years experience in developing, directing and supporting early stage technology-based businesses. She has a degree in Physics and spent many years as an employee learning the 'ropes' before embarking on developing her own Internet software business, Netcentric Systems, which she bootstrapped, raised equity funding and eventually floated on London's AIM in July 2000. Jane has taken a role at Bristol University's Quantum Technology Enterprise Centre (QTEC) where she is responsible for developing and directing the year long entrepreneurial teaching programme, mentoring the Fellows and developing the business and investor networks. Jane is also driving the development of Zellabox's business in the UK and Europe.
---
Richard Green

Entrepreneur in Residence, Cambridge Enterprise, Non Executive/Chairman/Advisor/ Investor
Richard is a serial entrepreneur, non-executive director and business mentor. He was co-founder and CEO of Ubisense, the award-winning Industrial Internet of Things pioneer. Under Richard's leadership, Ubisense listed on the London Stock Exchange in 2011. Richard is a Chartered Engineer, a Fellow of the Institution of Mechanical Engineers, and was the winner of the Ernst & Young Entrepreneur of the Year 2010 in the Science and Technology category. Prior to Ubisense, Richard co-founded Smallworld, and enterprise geospatial software company which listed Nasdaq in 1996 and was acquired by GE in 2000. Richard is engaged with several early-stage companies as a mentor, angel investor and non-executive director principally in the location, industrial IoT, and mobility sectors.
---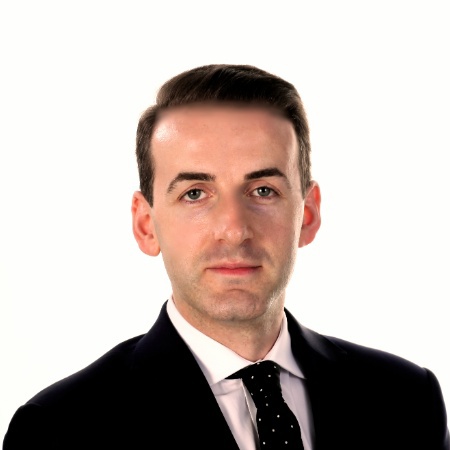 Nicholas Ibery

Specialist Investor
Nick is a doctor, advisor and a specialist investor with a particular interest in health and life sciences, focusing on high impact and sustainable investments. As well as his roles in healthcare private equity and venture capital, Nick has held a range of prominent positions in the life sciences industry over the past 17 years. He started his career as a surgeon in the NHS and has worked across public and private sectors with such organisations as Novartis AG, Bupa Plc and Department of Health, England. Nick has been actively involved in the UK's health and life-sciences policy. As well as academic work, Nick is a frequent speaker, commentator and lectures at number of leading academic institutions. Nick holds degrees and postgraduate qualifications in both medicine and law. He also has a Master's Degree and a Diploma from Imperial College, and MBA from London Business School, where he graduated with the prestigious Coller Prize.
---

Peter McPartland

Venture Capital Consultant 
Peter is an experienced life sciences venture capital consultant. He was a co-founder and general partner at SV Life Sciences (now SV Health Investors). For the last ten years Peter has held a variety of independent consulting and and non-executive director roles. In 2014-16 he was a co-founder and full-time interim CEO of a Manchester-based diagnostics start-up. In total Peter has been involved with over 30 life sciences start-ups and other early-stage businesses, with Shire Pharmaceuticals, Chiroscience and Triangle Pharmaceuticals as notable examples. Peter has a BSc in Pharmacology (UCL), and an MSc in Sciences Studies (Open University).

 
---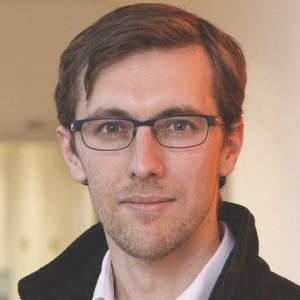 Stewart McTavish

Co-founder of ideaSpace, since 2022 Cief Platform Office at Deeptech Labs
Stewart was the founding Director of ideaSpace at the University of Cambridge. ideaSpace is a hub for high impact potential founders that work in close proximity to the University of Cambridge. It is home to over 150 members who range from just graduated undergraduates to repeat entrepreneurs who have raised venture capital and taken companies public.

 
---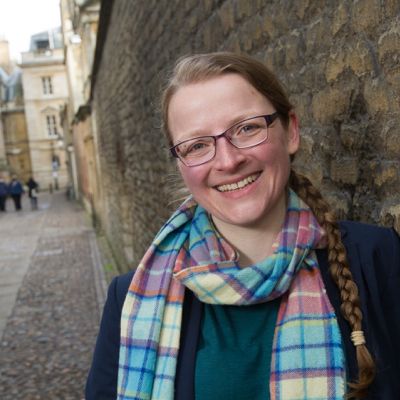 Fiona Nielsen

Founder of DNAdigest and Repositive, since 2021 CEO of o2h ventures
Fiona, founder of DNAdigest and Repositive, is a bioinformatics scientist turned serial entrepreneur. At Illumina she was developing tools for interpretation of next-generation sequencing data and analysing cancer and FFPE samples sequenced on the latest technology. There she realised how difficult it is to find and get access to genomics data for research, which led to DNAdigest being founded as a charity to promote best practices for efficient and ethical data sharing - aligning the interests of patients and researchers. In August 2014 Repositive Ltd was spun out of DNAdigest as a commercial entity to develop and provide a novel software tools and mechanisms for sharing of data. Repositive has since grown to the biggest portal for accessing public genomic data sources, contributing expertise and genomic search functionality to the NIH Data Commons. Fiona was nominated for the 2013 WiSE award for Entrepreneurship and Innovation.
---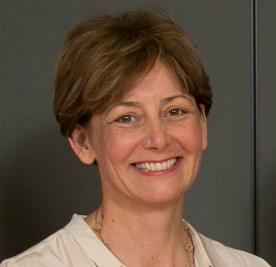 Cathy Prescott

Founding Director of Biolatris
Cathy has over two decades of experience in research, management and business in the biotechnology, pharmaceutical and venture capital sectors. Founder/Director Biolatris Ltd. providing due-diligence services to support decisions relating to investment and options to leverage the potential commercial value of intellectual property. Non-executive Director Videregen Ltd., chair of the Trakcel Ltd Advisory Board, Translation Advisory Group member Babraham Institute and Member of the Board of Trustees IMET2000. She is also a visiting professor at Kings College, London teaching on the MSc programme 'Cellular Therapies from bench to market' and Senior Associate for the Masters in Bioscience Enterprise (Cambridge University).
---

Steve Temple

Templetech, Co-founder of XAAR
Steve joined Cambridge Consultants Limited (CCL) in 1968 fresh out of Oxford University, with the intention of becoming a successful inventor.  At that time, there was much talk of start-ups and of a vision of Cambridge as a centre of a new hi-tech revolution.  Steve failed to join this bandwagon until 1990 when Xaar was founded.  In the meantime, he worked on and produced inventions for a huge diversity of industries and technologies: textiles (carpets and weaving); printing (inkjet - Cambridge Consultants was the founding father of the Cambridge Ink Jet cluster -, conventional and electrophotographic); new materials; space-sails and parachutes.  Printing was a recurring theme during this time, and in 1987 together with others, he invented the Xaar technology.  As soon as this became a spin-off prospect, he joined Xaar and has been instrumental in its evolution from four people to a listed company of 800+ with sites in Cambridge, Huntingdon and the US.  In 2007 he left Xaar with a view to starting a new venture and is currently exploring the potential for creating finished products made by growing wood cells in 3D printed scaffold structures.  Steve's interests are wine, painting, opera, windmills (he is restoring the Impington Mill) and flying – none of which gets the full attention they deserve!
---
Abel Ureta-Vidal

Founder of Eagle Genomics, since 2021 Venture Partner at Nina.Capital
Abel has over 20 years in the field of bioinformatics, data and knowledge management and a scientific background in molecular biology and immuno-virology (PhD from the Pasteur Institute, France). In 1999, he joined the bioinformatics team at Genoscope (Evry, France) in the ramp up of the human genome project. In 2001, he moved to the European Bioinformatics Institute (Cambridge, UK) where he led the Ensembl comparative genomics team until 2007. He founded Eagle Genomics shortly before graduating from the Cambridge Judge Business School MBA program in 2008. For nearly 12 years, he was one of the driving forces within the executive team at Eagle Genomics, supporting the strategy, funding and partnership activities of the company. In Spring 2020 he exited Eagle Genomics and joined the CMS Ventures fund as well as getting involved more formally in a couple of innovative startups in the Life Sciences. Since 2021 Abel is Venture Partner at Nina.Capital.
Jamie Urquhart

Co-founder of ARM

Jamie's career has spanned a number of years and a range of roles, punctuated by some quite fortuitous decisions.  Starting with a Philips Electronic Kit at 8 and later choosing a four-year degree with a year's industrial placement led to starting his career as a chip designer for what was, at that time, one of the leading companies in the field – Plessey Research (Caswell) Limited.  The rise in "home computers" led to a move to Acorn Computers to work on the Acorn RISC Machine (ARM), a 32-bit microprocessor, and its support chip set. As challenging market conditions arose, Acorn Computers reset its strategic direction and so the design team responsible for chipset explored ways to spin out the Arm technology.  The catalyst was Apple Computers looking for a power-efficient processor for their upcoming Personal Digital Assistant.  In a decision that Jamie even now questions just what he must have been thinking at the time, he moved from engineering to take on the responsibility for Sales for the newly founded company Advanced RISC Machines Ltd – later renamed ARM Ltd.  After building the worldwide sales organisation he took on the role of Chief Operating Officer when the company floats on the London Stock Exchange and NASDAQ.  Later he moved to Chief Strategy Officer before retiring from ARM in 2002.

He started Angel Investing but moved to Pond Venture Partners Ltd as a Venture Partner to help raise and then invest their third fund.  Retired again, Jamie spends his time advising and mentoring start-ups. Jamie is a Fellow of the IET and an Honorary Fellow (Entrepreneurship) of the Judge Business School. He is still fascinated by electronics.
---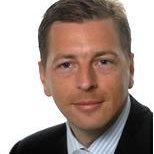 Richard Vellacott

CFO of Horizon Discovery Group
CFO of Horizon Discovery Group plc since 2012, leading one of the most successful ever Life Science IPOs on London's AIM market raising £68.6m in a heavily oversubscribed IPO at the top of its valuation range, followed by three major acquisitions within 9 months. First class degree in Biological Sciences from Durham University and a qualified chartered accountant, advising numerous companies from lab bench to global pharma. Previously Vice President, Finance at CSR plc, a FTSE 250 company with $1bn of revenues. Richard had worldwide responsibility for finance, with significant contributions to the $500m transformational acquisition and integration of NASDAQ listed Zoran Corp., product portfolio management, R&D financial management and business investment / divestment decisions. Before this, Richard was a director in Deloitte's life sciences practice, working with leading life science companies such as AstraZeneca, Vectura, Cambridge Antibody Technology and Abcam. He specialised in capital market transactions including numerous IPOs, M&As and fundraisings on AIM, Main Market and NASDAQ. Beyond corporate responsibilities, Richard has advised the European Committee on funding for life science companies, is a regular presenter at industry conferences and mentor to aspirational entrepreneurs.
---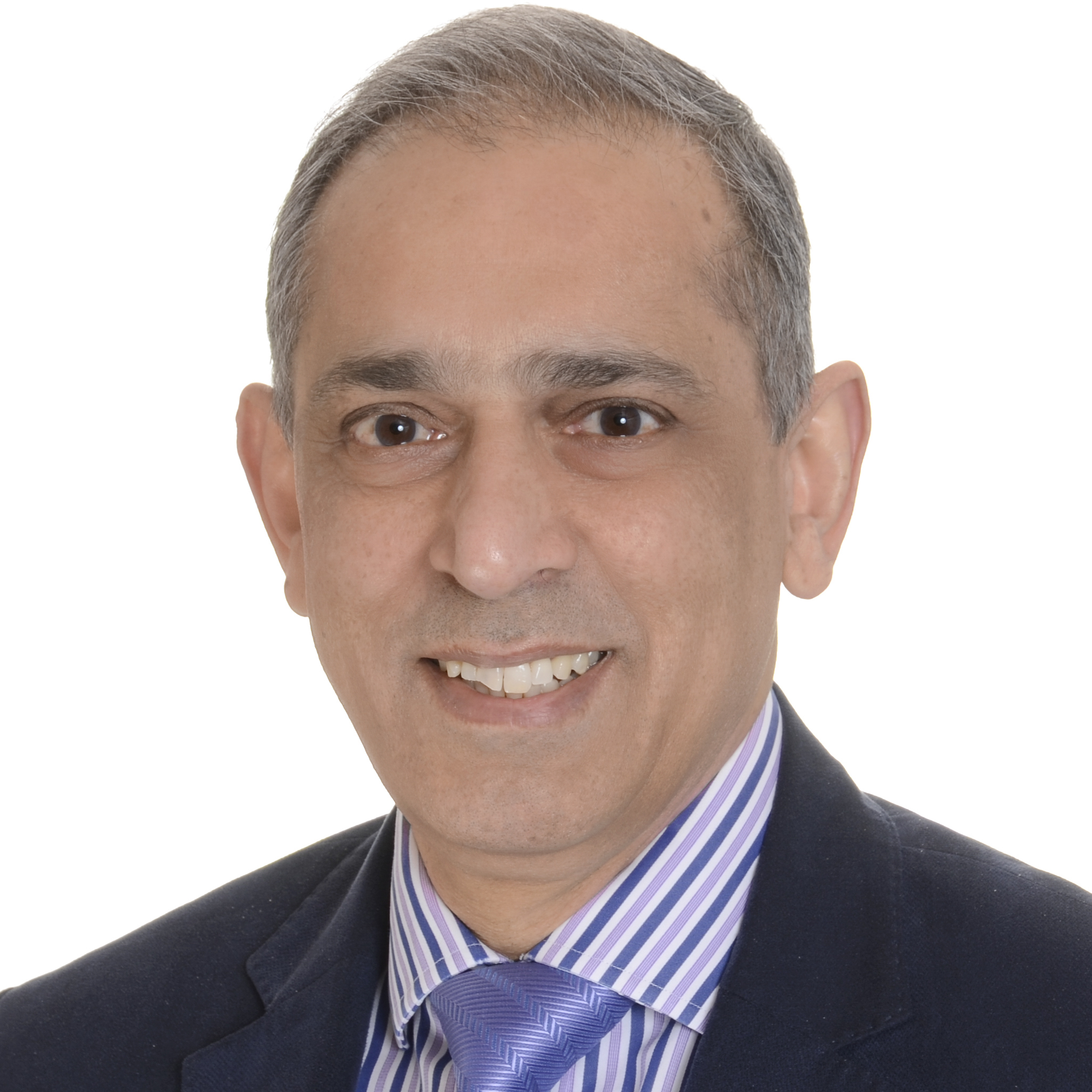 Shailendra Vyakarnam

Educator, Mentor and Entrepreneur
Shai is passionate about entrepreneurship education and development for over 30 years. He is Visiting Professor at the Bettany Centre for Entrepreneurship at Cranfield University. Previously, for fourteen years, he was founding director of Centre for Entrepreneurial Learning at the University of Cambridge. Shai's current role entails growing entrepreneurship education, mentoring and inspiring new generations of entrepreneurs. He is active in several stages of business development from start-ups through scale-ups and growing businesses as educator, mentor, and coach. Typically involved in strategy, boardroom dynamics, team building and assisting with getting teams ready to pitch to investors. Shai also co-authored several books such as "The Scale-Up Manual", "Camels, Tigers and Unicorns: Rethinking science and technology enabled innovation" and, "Unlocking the Enterpriser Inside".
---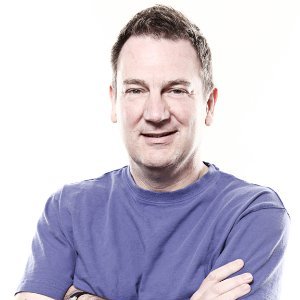 David has over 25 years' experience of engineering, business development and marketing roles in high-growth technology companies, including board experience as Managing Director and Chief Operating Officer of Frontier Developments plc and as a non-executive of the Entertainment Software Association of Canada. In the past four years alone, Frontier has secured finance from Kickstarter, gone public on AIM, changed its business model from B2B to B2C, expanded its institutional investor base, received a £17.7M investment from Tencent. The business is moving into a new building on the Science Park next year to continue its upward scaling to become another Billion Dollar company in Cambridge. In 2001 David joined Frontier from ARM, the FTSE/NASDAQ listed microprocessor IP licensing company where he served for six years, helping to grow the company and, as Director of Software Systems, setting up a division of the company to facilitate adoption of the architecture in key target market segments. David is also President of Frontier Developments Inc., Frontier's wholly owned US subsidiary.
---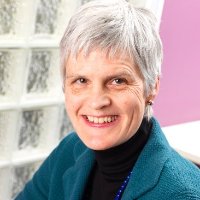 Miranda Weston-Smith

Business Development Consultant, BioBeat Founder
Miranda helps early stage biomedical businesses attract investment and develop their business strategy. She is a Coach for the SME Instrument of the European Commission, long standing Mentor for Cambridge Judge Business School's Entrepreneurship Centre, contributes to the University of Cambridge Masters in Bioscience Enterprise course, and founded and runs BioBeat, an innovation platform for bioentrepreneurs.  She has worked with many entrepreneurs on fundraising, business planning and technology transfer.   Her experience includes working at Cambridge Enterprise, where she licensed and spun out life science technologies, and the seed capital firm, Cambridge Research and Innovation.  Miranda studied Natural Sciences at the University of Cambridge and has a Diploma from the Chartered Institute of Management Accountants.  She is a Fellow of the Linnean Society, and has edited eight science books.
Alumni mentor
Rob Wilkinson

Business Development Consultant, WKN Consulting
Rob started WKN Consulting so as to help companies commercialise early stage technologies with a focus on Clean Tech and New Energies. He specializes in business development finding lead applications, customers and devlopment partners. He is a keen business mentor, working with entrepreneurs at the University of Cambridge and Its spin-out companies. Rob has dedicated much of his career to helping large blue chip companies innovate, deciding where to focus, what technologies, who to partner, and which path for development and commercialisation. He is passionate about the role of innovation in shaping a better society, science as the process to advance human knowledge and sustainability as the framwork to insure prosperity for future generations. These values he applies widely in his work with great clients such as Shell, Procter & Gamble, AB Inbev, Boeing, Johnson & Johnson, Nokia and Nike. For over 16 years, Rob was a director of Innovia Technology, a Cambridge-based company with a strong track record for breakthrough innovation. As a first joiner, he's enjoyed all the thrills and spills of moving from the start-up phase to the teenager years. Before Innovia, Rob worked at Procter & Gamble in FMCG production and Shell in the management of air quality and the carbon footprint of its operations. Rob started his career at Plessey Electronics and completed a PhD in semiconductor physics at the Cavendish Laboratory, Cambridge. Electronics and computing continue as an important thread in his life, now through a series of home IoT projects. He has three wonderful children who are always teaching him to see the world differently.
---
Keynote Speakers
---
Workshop Providers
All Impulse workshops are delivered by the senior entrepreneurs and innovators using their practical insights and examples which are relevant to the business cases of the participants. These sessions will give you background knowledge, opportunities to ask the questions and reflect how to apply to your business case.
---
One-to-one discussions - Business experts
---
Business Plan Presentation - Investors, Innovators and Entre

preneurs
---
Facilitators
The facilitators work with the experienced mentors to assist with the mentoring process particularly to contribute in conducting market research, helping the participants in carrying out their assignments and supporting them for their pitching practise and business plan presentation.
Thank you to the JBS Entrepreneurship Special Interest Group (SIG) for their support.
---