Event Type:
Maxwell plus - for events co-organised by the Maxwell programme
Turquoise Hydrogen and Advanced Functional Materials: a Big Win for Climate?
Email: amb233 at cam dot ac dot uk
Turquoise Hydrogen is the co-production of hydrogen and solid carbon from natural or renewable hydrocarbons. At an industrial scale there is a question of what to do with the carbon, as activated carbons are widely used but have a market cap that is significantly below the ambitions that would be produced at even modest hydrogen production scenarios. An opportunity exists to turn the waste product of C into a values stream for bulk materials thus making C-materials more valuable than CO2. The functional properties of nano-carbons are well known, but only in the last three years have large-scale materials composed of nano-carbons demonstrated strength, thermal and electrical properties that exceed steel and aluminum. Macroscopic materials composed of carbon nanotubes (CNTs) form networks of bundles which serve as the functional unit that spans the extent of the material. Advances over the last decade have resulted in a doubling of ultimate tensile strength every three years, largely as a result of bundle densification and alignment. This presentation will discuss the worldwide race for advanced carbon materials production by enhancing CNT fibre strength, electrical conductivity and thermal conductivity. A new production facility is being built for materials production in St. Helens UK at 5 t/yr with a market for Li ion batteries. Larger questions remain regarding whether bulk materials can be produced at sufficient density for wide-scale applications. New techniques for measuring the rates of catalyst formation and kinetics of CNT growth will provide a means for studying the ultimate limitations of reaction density and reactor throughput. These techniques are being applied to study new CO2e net-sequestering carbon materials when produced from new sources of methane, such as gasified biomass and landfill gas.
Biography
Adam Boies is Professor of Nanomaterials and Aerosol Engineering and is Head of the Energy Faculty Group at the Cambridge University Engineering Department. His research focuses on characterizing the evolution, dynamics and impacts of gas-phase nanoparticles with an emphasis on energy applications, nanomaterial structuring and morphology and particle sensing. Adam serves as director of the Advanced Carbon Application and Manufacturing network and is Partnership Director of the Aerosol Science Doctoral Training Centre. He is a Fellow of Trinity College and has >100 publications and 14 patents. His group has valued technical innovation and transfer, founding Catalytic Instruments (2014), Echion Technologies (2017) and Atmose Ltd (2019). He is a co-founder member of the Aerosol Science Doctoral Training Centre, lead of the Cambridge Particle Meeting, coordinator of the Cambridge University Hard to Decarbonize Initiative and board member of the UK Aerosol Society, European Aerosol Conference and Chief Scientific Advisor to Q-Flo Technologies.
Agenda
5:00pm: Registration over coffee
5.15pm: Talk, followed by Q&A with Prof Adam Boies
6.15pm: Networking over a glass of wine / juice
7:00pm: Event closes
Registration: https://www.cambridgenetwork.co.uk/events/discovery-science-industrial-application-turquoise-hydrogen-and-advanced-functional
Venue: The Maxwell Centre, Cavendish Laboratory, JJ Thomson Ave, Cambridge CB3 0HE.

The University 'U' bus (U1 and U2) from the city centre / Madingley Road Park and Ride also serves the West Cambridge site and stops outside the centre - see here for details.

Cycle racks available next to /opposite the building.
A partnership: Maxwell Centre and Cambridge Network.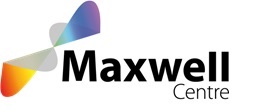 Date:
Tuesday, 5 December, 2023 -

17:15

to

19:00
Event location:
Rayleigh Seminar Room, Maxwell Centre