Submitted by Monica Lucena on Fri, 06/07/2018 - 11:16
---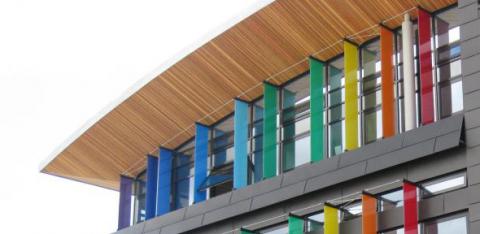 The Maxwell Centre is one of the cases presented in the Interim Evaluation of the UK Research Partnership Investment Fund, published yesterday.
"This interim evaluation report captures a snapshot of just some of the emerging research outcomes of the scheme; with most projects still in their infancy, many of their benefits will be realised in the years to come. Capital funding of this nature remains crucial to establishing the UK as a place where world-leading research can take place in world-leading facilities."
Today sees a blog entry about the Maxwell Centre, in particular "How the Maxwell Centre is bringing together the full spectrum of science and engineering in West Cambridge". Professor Sir Richard Friend, Cavendish Professor of Physics, Director, Maxwell Centre, University of Cambridge explains how funding from the UK Research Partnership Investment Fund has helped create new activities in science and engineering in Cambridge.
"We hope this is the ecosystem where chance conversations on the stairs lead to great things. These may be between people in different university departments or between university and industry. "