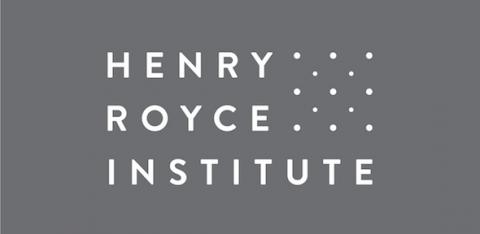 We are delighted to welcome you to the official opening event for the Henry Royce Institute facilities at the University of Cambridge, on 17th October 2018 at the Maxwell Centre. The Henry Royce Institute is the UK's national facility for materials science, with a wide range of equipment, software, and technical expertise available to all UK academic and industrial researchers.
The Cambridge Royce facilities focus on "Materials for Energy-Efficient ICT", and include UHV and ambient growth facilities, in situ electron microscopy, near-ambient-pressure XPS, 3D X-ray micro-CT, as well as device testing facilities and lithography equipment.
We welcome all industry users: no prior collaboration with Cambridge, nor mutual research interests are required for users to make use of Royce equipment. This Opening Event is a great opportunity to find out more about the available equipment suites, and to talk to academic and technical experts about your experimental needs. 
This event is free. Please register for the Opening Event through the Eventbrite link below.
https://cambridgeroyce.eventbrite.co.uk
About the Henry Royce Facilities at the University of Cambridge
In 2016 The Henry Royce Institute for Materials provided the University of Cambridge with £10 million capital investment for state-of-the-art equipment vital for promoting new research focussing on the theme of Materials for Energy-Efficient ICT which focuses on a range of technologies that enable more efficient energy generation, energy storage, and energy use.
The Cambridge Royce facilities comprise fourteen dedicated equipment facilities that are available for use by all UK higher education institutions and research institutions, and all UK industry, and operates as a national facility.
The Henry Royce Facilities at the University of Cambridge are now almost fully installed at the Maxwell Centre, and within nearby laboratory suites in West Cambridge. The majority of the equipment suites are now available for booking, and inlcudes a range of chemical synthesis suites, UHV and ambient thin film deposition, nanofabrication tools, in situ characterisation, packaging and electrical testing facilities. These may be used to develop both basic research and scale-up and manufacturing within ICT technologies such as batteries, photovoltaics, energy harvesting, low-power semiconductor devices, fuel cells, multiferroics, and superconductors.
For more information about the equipment, and how to book, please contact Dr Lata Sahonta, Programme Manager for the Cambridge Royce facilities (royce@maxwell.cam.ac.uk)
Date:
Wednesday, 17 October, 2018 -

10:00

to

15:00